Fall and Autumn in New England are wonderfully beautiful, seem magical sometimes. If you dont stop and look around once in a while you might miss it. "Ferris" Don't fret, Grammy has just added some great scents for your home. Nothing says Fall like a flickering candle in your home as
cooler weather blows in.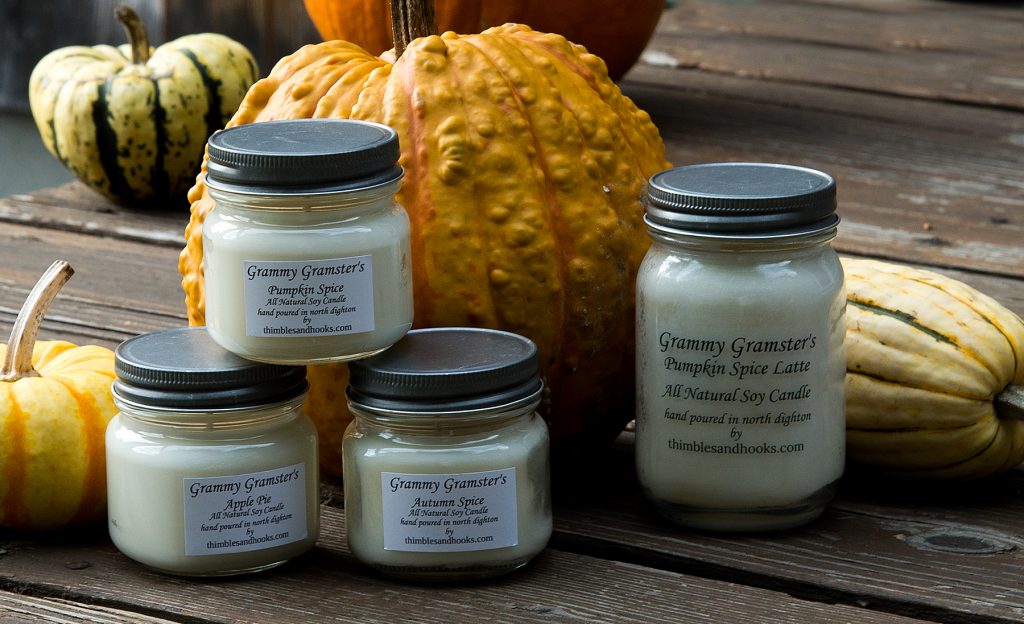 Autumn is here, and soon, the Christmas  Season will be upon us. Where did the summer go this year?  It might not be beach weather anymore but Grammy Gramster has the  holiday spirit glow again.  There's  nothing  like a scented candle flickering while watching your favorite family Hallmark Holiday Movie, or just sitting around the fireplace with friends. So, what does Grammy have? Lets take a look.
24 oz of 100% soy wax, hand poured into hand-painted holiday mugs. Let the Dual Wicks warm a
delectable

Hot Cocoa Fragrance that will 

Make the entire room smell delicious. And, when the candle burns down, just wash out the jar and enjoy the mugs for years to come. 
Decorating your tree this year. Grammy Gramster's "Rockin Around the Christmas Tree
"
is a necessity.
These 16 oz Candles will give you the fragrance of Fresh Cut Balsam and will burn for many hours.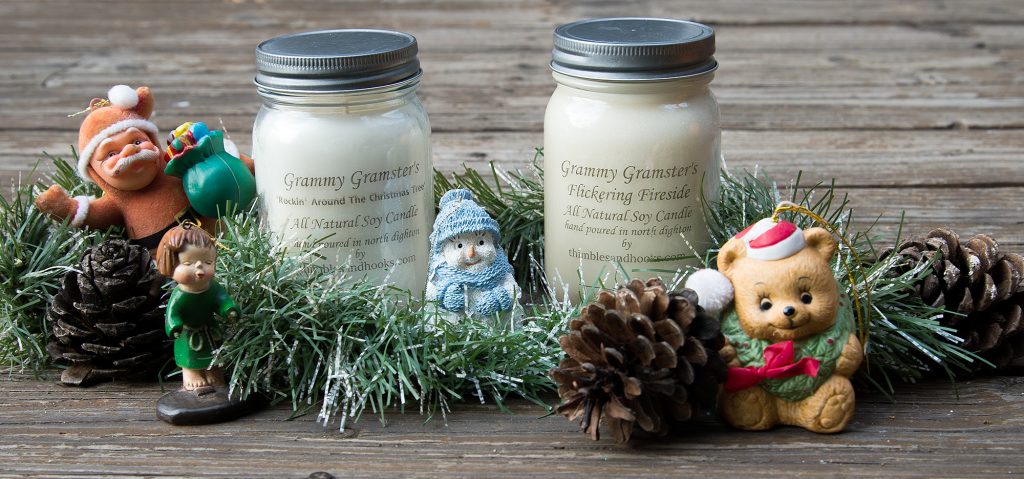 16 oz Mason Jars are $12.00 each
8 oz Jars are $8.00 each.
24 oz Mug of Cocoa is $18.00 or two for $35
Santa Mug coming soon with Warm Wassail Fragrance. Traditionally, Wassail is a  spiced ale or mulled wine drunk during celebrations for Twelfth Night and Christmas Eve.