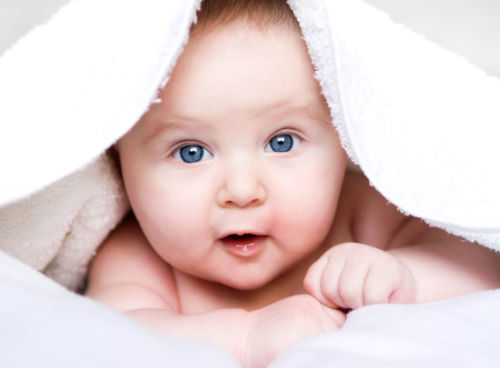 Sleeping with a loose blanket is unsafe for babies during the first year of life, according to the American Academy of Pediatrics. Sleeping with a loose blanket or other soft objects, such as sheets, quilts, or soft toys, increases a baby's risk of experiencing injury. If you decide that your child is ready to use a blanket, make sure that the blanket is placed no higher than chest level and tucked in around the mattress in the crib.
Keeping your baby safe while they're sleeping is imperative.
Thimbles, Hooks & More wants your little ones to be comfortable, warm, but above all, safe. Safety is a parent's number one priority.
According to the American Academy of Pediatrics, it is recommended that nothing soft be placed in the crib or bassinet with an infant under 12 months old. Crochet blankets are among these items. They are not safe for babies to sleep with overnight or even while napping in a crib or bassinet.
With all the stuffed animals, blankets, wraps, and sacks available to us, it can be appealing deciding what products to use and which to avoid. There are times where crochet blankets can be safe for an infant. They can be laid flat on the floor for adult-supervised tummy time, be wrapped and tucked securely around their torso and legs while sitting in a car seat, swing, or bouncy chair, and can be used as cushion under changing pads. You don't have to pack away those beautiful handmade afghans until your baby is older, but they shouldn't be used for sleeping.
Daytime use in the manners listed above is considered safe but you should still use caution.
You should never leave an infant unattended while using a blanket. This means not leaving blankets on them to nap if you won't be in the room, not taking a quick shower, or leaving the room to do household chores. Don't worry! If you receive a crochet blanket that does not meet the safety requirements needed for an infant, keep in mind that they won't be an infant forever. Feel free to contact Grammy with any questions or concerns. A blanket is always a great gift at baby showers and birthdays, they can make a wonderful keepsake from someone special. If you give one of our beautiful blankets as a gift, let them know how they can stay safe, while being comfortable and warm.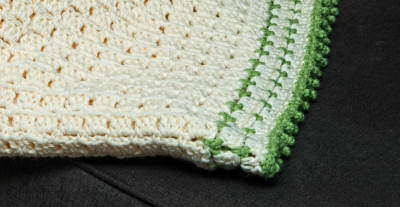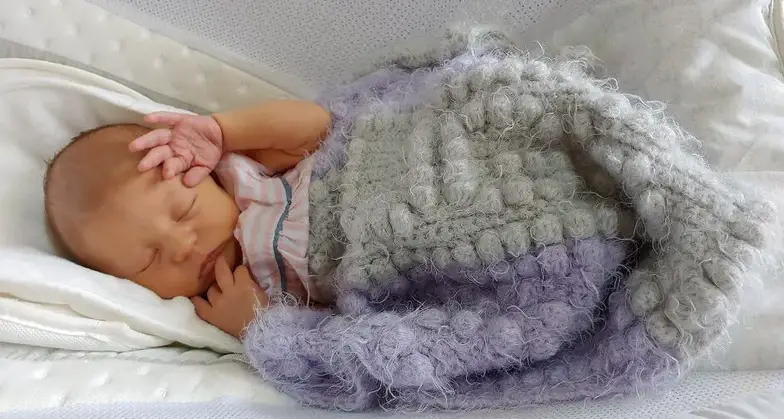 Crochet blankets are a very common gift that crafty people like to give for baby showers or new babies. They can be some of the most cherished items received. But are they safe to actually use?!
---
Crochet baby blankets are safe to use when an infant is supervised. According to the American Academy of Pediatrics, infants under 12 months old should never have any blanket in the crib with them. Crochet blankets are safe and useful for use when supervised in the stroller or car seat, or to lay on during supervised tummy time.